60 Roses • 1997 • site specific installatie voor twee ruimten • zeefdruk op perspex (200 x 200 cm), glas, metaal, staalkabels, zwart/wit foto's op PVC (200 x 200 cm), 500 rozen. Installaties over waarneming, schoonheid en verlies.
'Een roos is een roos is een roos,' Gertrude Stein.
60 Roses • site specific installations for two rooms. Size of photos and silkscreen 200 x 200 cm each. Installations on perception, beauty and loss. 'A rose is a rose is a rose,' Gertrude Stein.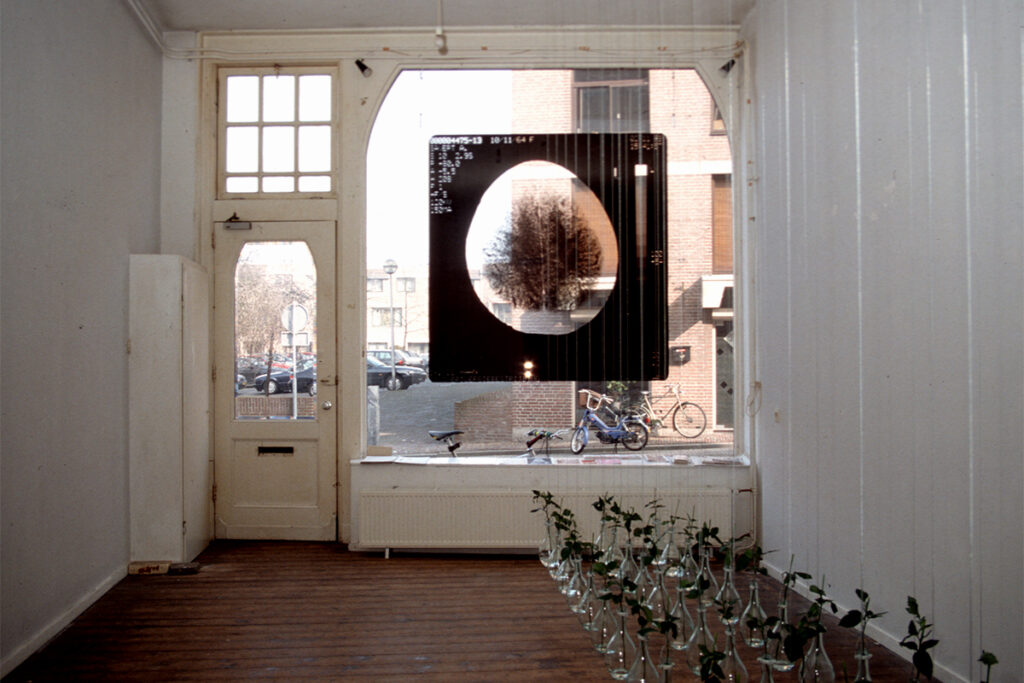 60 Roses • overview upper exhibition space and front of the building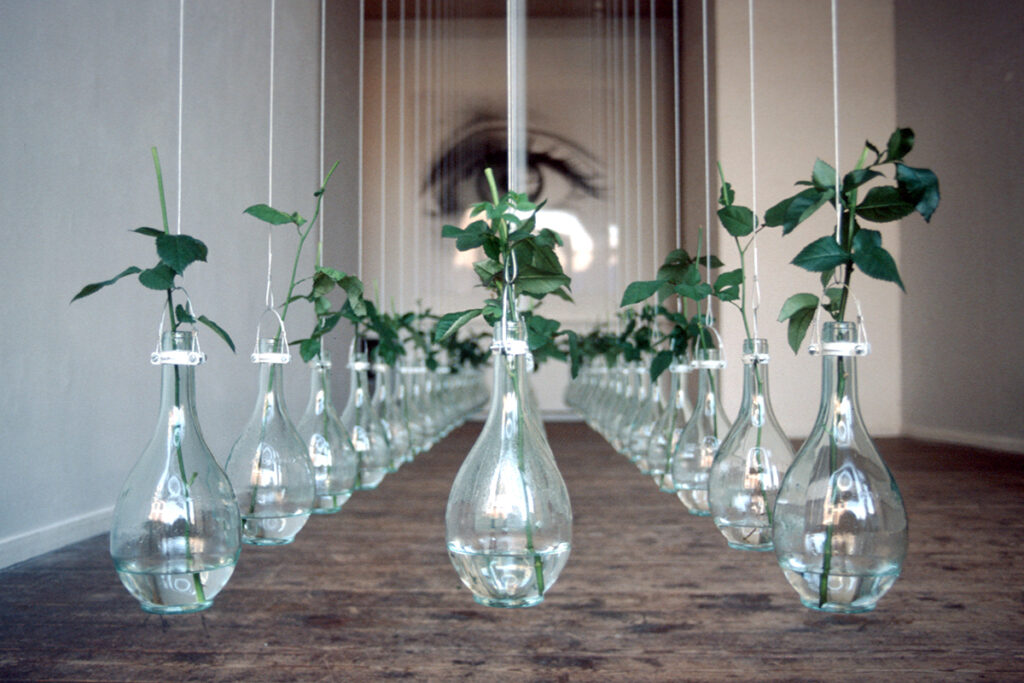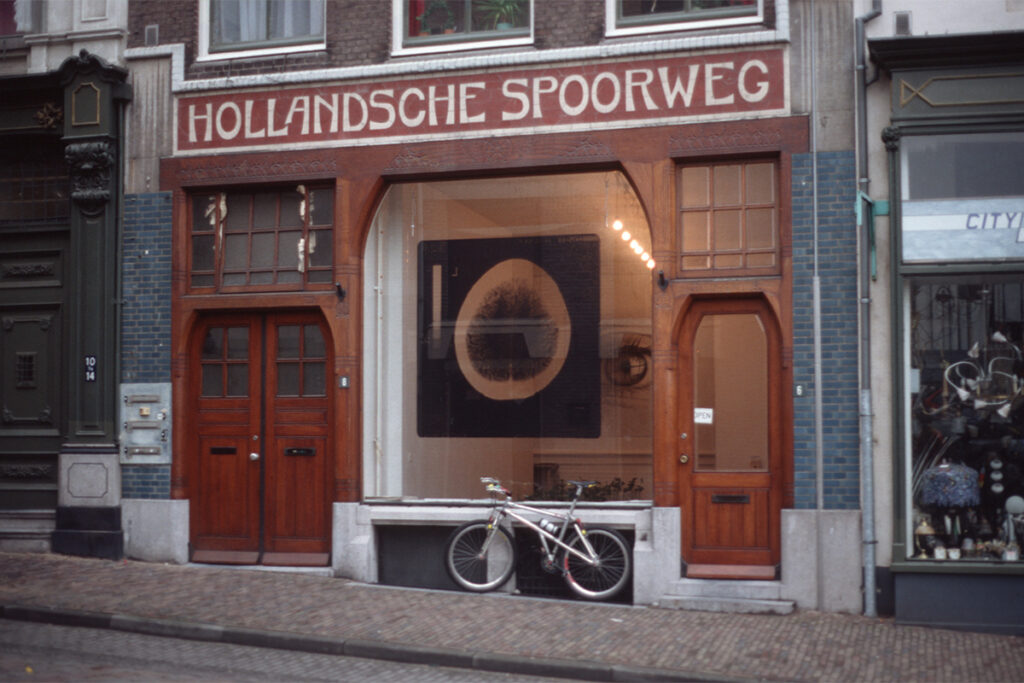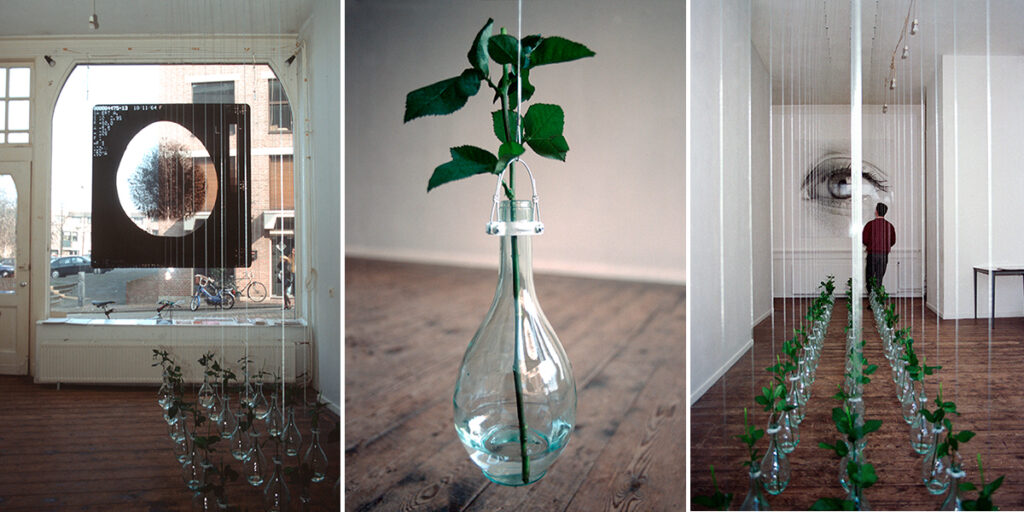 60 Roses • detail and overview basement exhibition space