Home • 2003 • site specific installatie voor galerie Beam, Nijmegen.
Een installatie over de burgeroorlog op de Molukken 1999-2004. De teksten onder de projecties vertellen over het moment dat de geportretteerden de keuze moesten maken om te vluchten.
Home • 2003 • site specific installation for Beam gallery, Nijmegen.
An installation on the civil war in the Moluccas 1999-2004. The texts on the wall tell about the moment people had to make definitive decisions about leaving and seeking refuge elsewhere.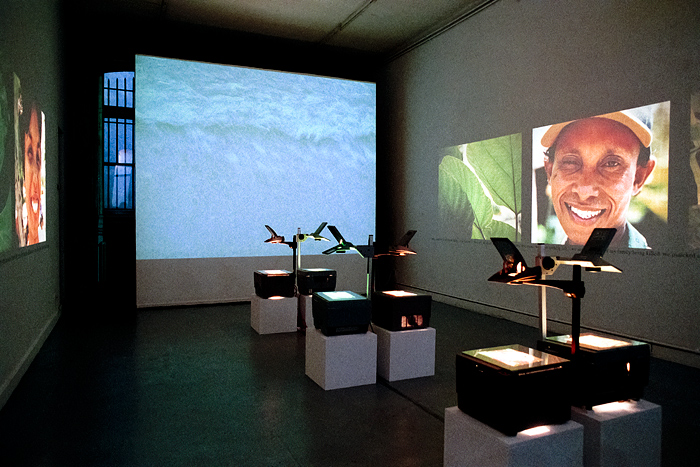 Home • 2003 • installation for Beam gallery, Nijmegen • projections, video, cloves • 800 x 650 x 450 cm • overview gallery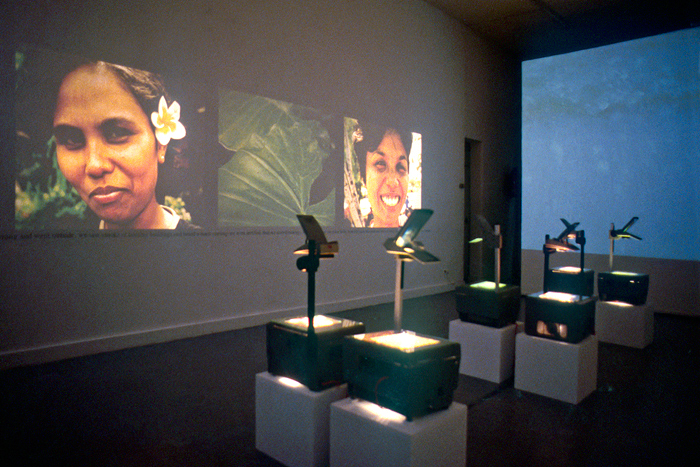 Home • 2003 • installation for Beam gallery, Nijmegen • projections, video, cloves • 800 x 650 x 450 cm • overview gallery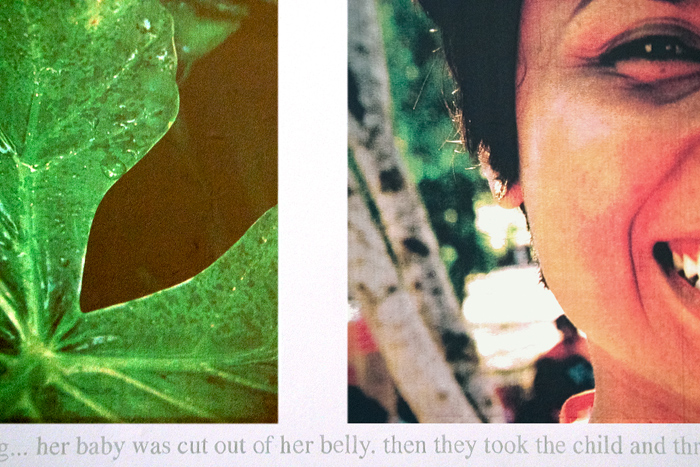 Home • 2003 • installation for Beam gallery, Nijmegen • detail projection and text on the wall