The Archive • 2020 • verschillende sculpturen in houten kisten, labels, archival inkjetprints.
Een verzameling objecten verwijst naar het leven van bewoners in een fictieve tijd. Persoonlijke objecten die verloren, dan wel gevonden kunnen zijn. In combinatie met bijbehorende (bestaande) coördinaten en afbeeldingen van mogelijke vindplaatsen zijn de objecten samengevoegd tot een archief. Dit archief toont sporen van thuis. Of iets dat ooit thuis is geweest. Verloren, of gevonden. Het archief is gebaseerd op verhalen van mensen die gedwongen waren een nieuw thuis te creëeren. Verschillende manieren van archiveren en ordenen van informatie vormden de inspiratie voor de samenstelling.
The Archive • 2020 • various wax sculptures in wooden boxes, labels, archival inkjetprints.
A collection of objects refers to the lives of residents in a fictitious time. Personal
objects that may have been lost or found. These objects, in combination with (existing) coordinates and images of possible locations, have been compiled into an archive. This archive shows traces of home. Or something that once was home. Lost or found. The archive is based on stories of people who were forced to create a new home. Different ways of archiving and arranging information were the inspiration for the design.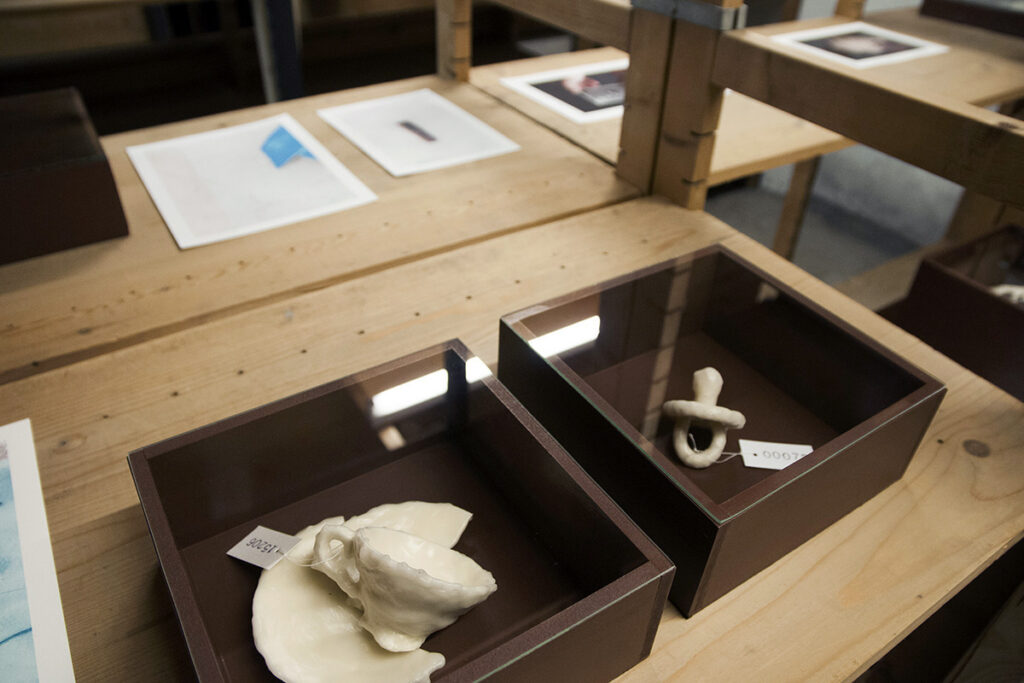 The Archive • various wax sculptures in wooden boxes, labels, archival inkjetprints

Overviews cabinets with boxes and prints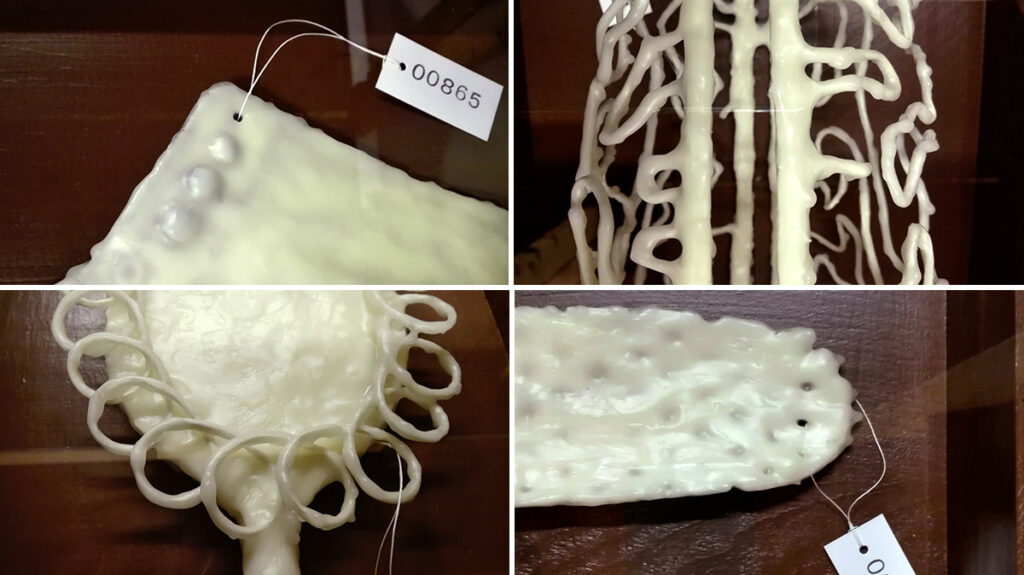 The Archive • details wooden boxes

Details prints with coordinates

The Archive • various prints with symbols for home of the people portrayed (from the series 'Hands')