Fort Europa • foto installatie • 2019 • 238 x 160 cm • kleurenfoto's, metaal, RVS.
Fort Europa is een installatie met kleurenafbeeldingen van details van persoonlijke bezittingen. Bijna willekeurig vastgelegd alsof deze objecten zijn verloren. De installatie verwijst naar de onmenselijke omstandigheden van migranten op weg naar Fort Europa.
Fortress Europe • photo installation • 2019 •
238 x 160 cm • colorprints on aluminium, steel.
The color photos show details of personal belongings, shot almost at random as if they have been lost. The work refers to the inhumane conditions of migrants trying to reach fortress Europe.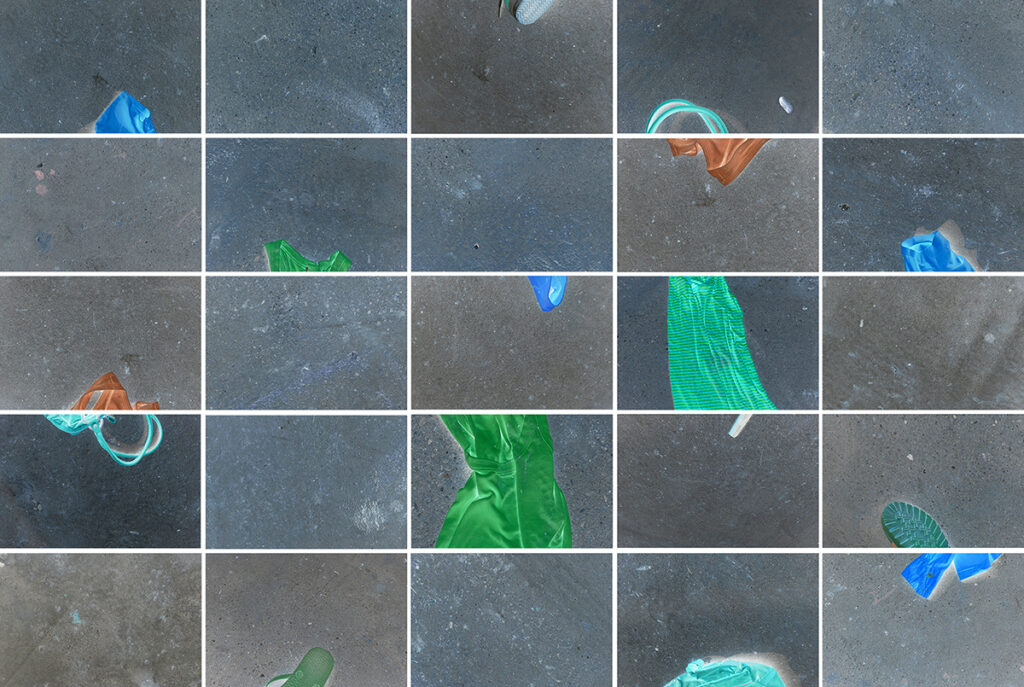 Fort Europa • overview (above), details (below)