Jungle Lab goes North • 2018 • series cyanotypes
Het werk is een vervolg op de eerdere werken met een fictief onderzoekslaboratorium in Papua als uitgangspunt. Bij jungle Lab goes North is het laboratorium verplaatst naar de weidsheid van het Friese Waddengebied.
Wat ervaart een onderzoeker in een voor hem of haar onbekende wereld? Vervreemding, of juist geruststellende herkenning, voortkomend uit een fascinatie voor de omgeving? Wat is nieuw, wat is anders, en voor wie? Kun je iets ontdekken wat al bestaat?
Deze vragen liggen aan de basis van dit onderzoek.
Jungle Lab goes North • 2018 • series cyanotypes
With this series the research that is shown in earlier works concerning a fictional laboratory in Papua has been continued. In Jungle Lab goes North, the laboratory has been transferred to the vastness of the Dutch Wadden region in the north of the Netherlands.
What does a researcher experience in a for him or her unknown world? Alienation, or a reassuring recognition arising a fascination for the environment? What is new, what is different and for whom? Can one discover something that already exists?
These questions form the base for this research.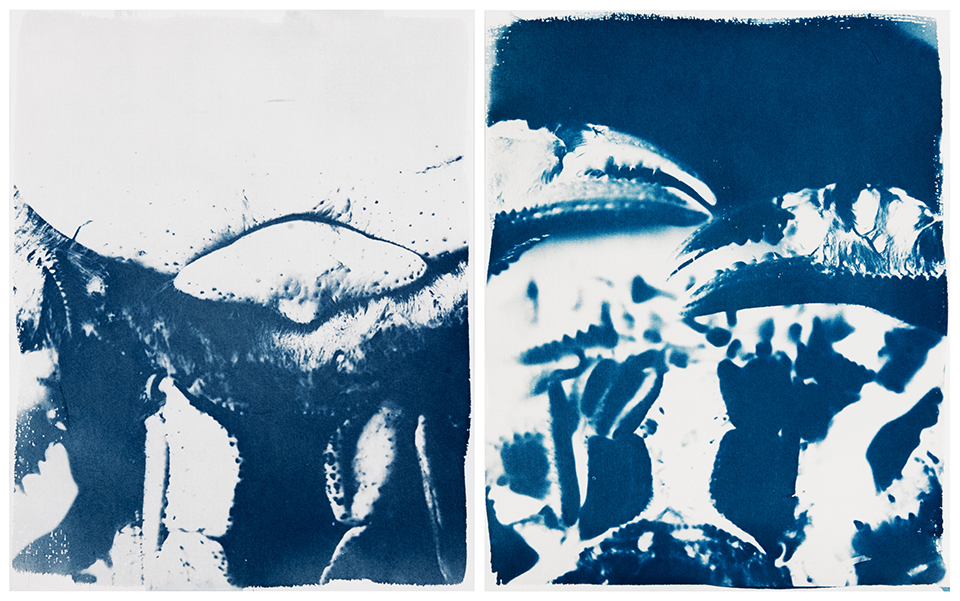 X-Ray (found footage) • 2018 • from the series Jungle Lab goes North • cyanotypes on water color paper • diptych • 32 x 52 cm
Found footage (X-ray) - 2018 • from the series Jungle Lab goes North • cyanotypes on water color paper • 20 x 20 cm each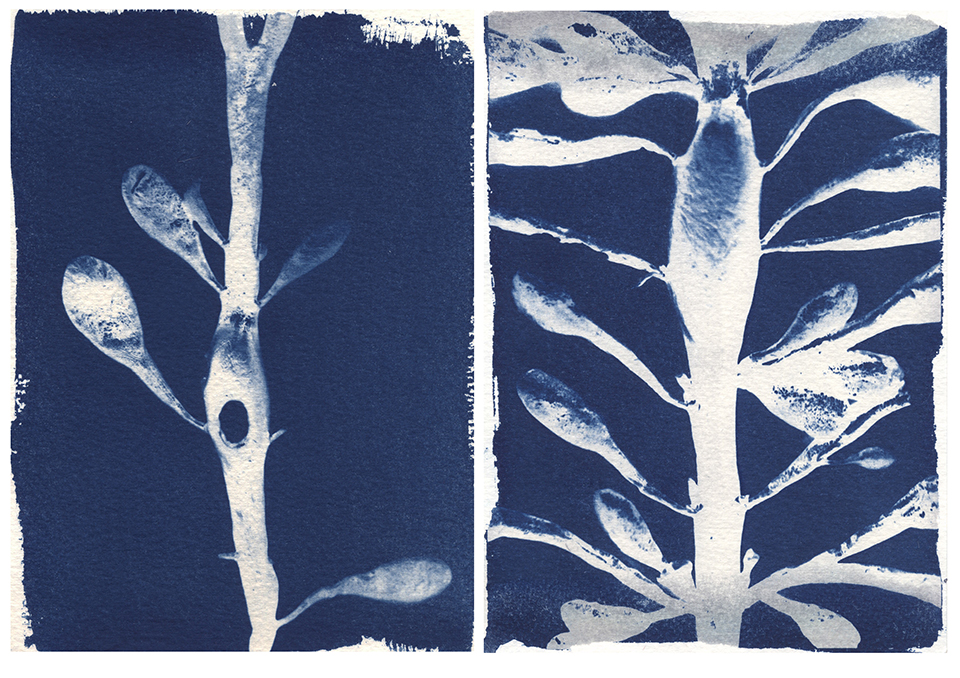 Weed I & II • from the series Jungle Lab goes North • cyanotypes on water color paper • 2018 • diptych • 22 x 31 cm